Essential Oils & Supplements
NATURE through oils and supplements allows us
to provide concentrated support
and frequencies to ACCELERATE the process of ACHIEVING true WELLNESS.

---
Offering AromaTouch

®

Technique Sessions through Discover the Power of Essential Oils

"The AromaTouch Technique® is the application of essential oil to the back and feet. This technique combines the unique benefits of human touch with the power of essential oils to create an overall wellness experience. The essential oils used in the AromaTouch

®

Technique were chosen for their individual and combined aromatic properties."

Call or schedule Saturday appointment here!
---
---
---
"I think Dr. McLaughlin works hard to help her clients. She goes above and beyond to make sure I have the supplements and information her clients need."

"It's a great relief and blessing to have Dr. Alana McLaughlin. I felt confident following her recommendations and was impressed by the time she put into finding the right remedies and supplements for my ailments."​
---
Supplements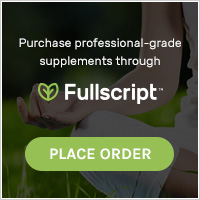 ---
Dietary supplements are not regulated by the Food and Drug Administration and are not intended to diagnose, treat, cure or prevent any disease or illness. Please consult with your healthcare provider for information about quality, tested supplements and botanical products.
A code is required from Dr. McLaughlin to access products on these websites.